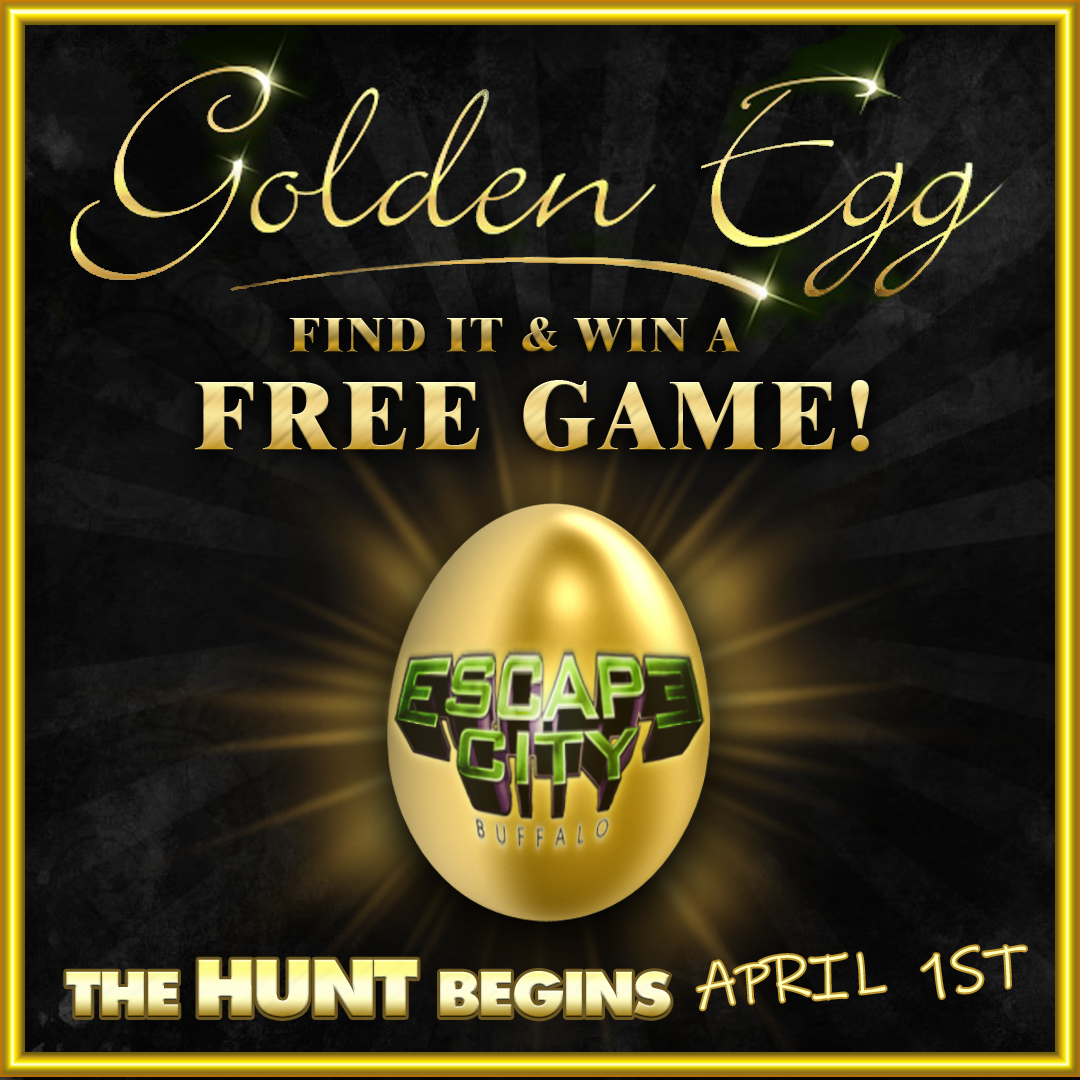 Buffalo's Best Escape Rooms, Escape City Buffalo is happy to announce the return of The Golden Egg Hunt! Inside each of our Award Winning Escape Rooms will be a hidden Golden Egg. If someone in your group finds the Golden Egg they will win a free ticket towards any escape room booking!  This special promotion starts on Saturday, 4/1/23 and ends on Sunday, 4/30/23. Scroll down for more information, including the rules for this once a year event!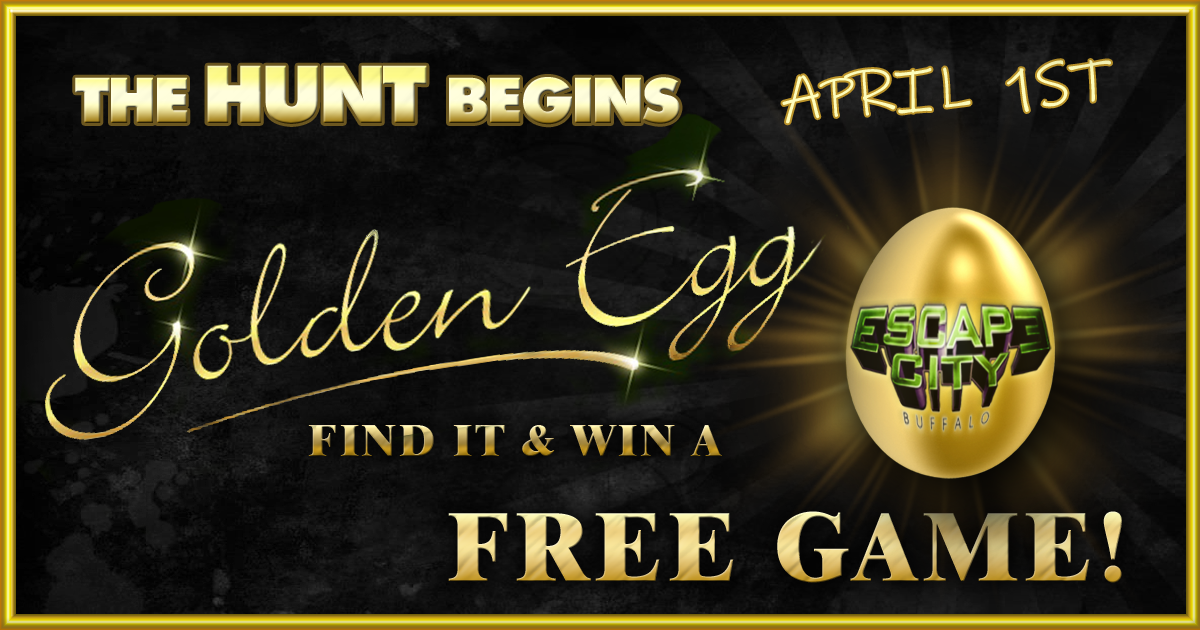 Golden Egg Hunt runs in all escape rooms from 4/1/23 – 4/30/23.
Golden Egg must be found before your game time (60 minutes) expires.
Only the one person that finds the Golden Egg first will receive an exclusive promo code for a free ticket towards a future escape room.
If won, free ticket must be redeemed by 12/31/23.
Promo code is only valid when the winning player books with 4 additional players.
If you have any questions about The Golden Egg Hunt please feel free to CONTACT US.